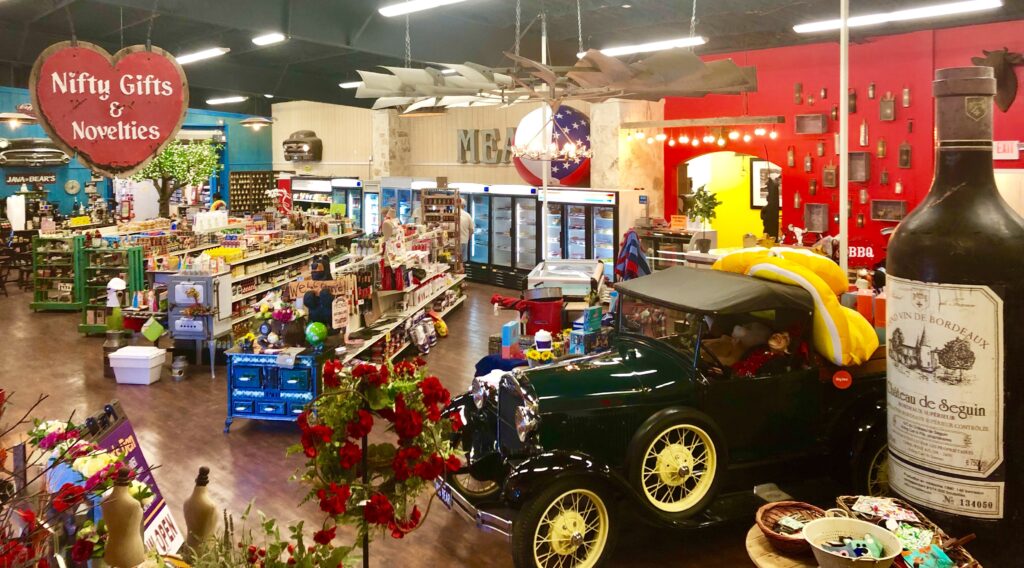 If you're gonna be a
BEAR
Be a BIG ONE
At Bear's Market and Specialty Meats, our motto is to Eat Well and Grill Big!
Take the party outside and enjoy your time in the Hill Country.
But, let us do the work for you so you have more time to enjoy your family and friends!!
Be the King of the grill AND the Life of the party!
We offer a wide range of raw meats cut to order as well as seasoned and stuffed meats ready for grilling!
Come check out or fajita packs with all the trimmings cut and ready to make your life simple!
We also offer slow cooked BBQ ready to eat if you prefer.
We will cook brisket all night for you, plus finger licking good ribs, pork loins, and rotisserie chickens.